Murder, Bankruptcy, Whiskey & Revenuers: Myron Colony's Excellent Adventures
By Lynn Morrow
Local history recounts the lives and events of people with long-term connections to a particular place. But, historically and now, uncounted people reside locally for short periods, are central to events, and occasionally return for another appearance in familiar settings. Such was the case with Myron Colony. His experience was volatile, and few Ozarkers were involved in national events that connected to the U.S. presidency and cabinet level officials. Colony's tribulations and successes in the Phelps County Ozarks is a rare tale worth telling.
Myron Colony was an entrepreneur in wartime Rolla, having fled the Sioux uprising in Minnesota. He was a successful stock trader in Indiana, Illinois, Minnesota, and Missouri until he wasn't. Rebel partisans tried to kill him, but they murdered his partner instead. He retreated to St. Louis, where Union merchants sued him into bankruptcy. A talented journalist and accountant, he provided evidence for one of the great scandals of nineteenth-century American political history. Then, threatened with assassination, he became a revenuer and hunted illicit stills in the Ozarks with a vengeance. Afterwards, a St. Louis elite hired him to manufacture and patent weapons to arm national militaries. Colony died relatively young at fifty-two.
Myron Colony & Union Farm
Reared in northern New York State and trained as a printer's devil, Myron Colony married and moved to Ohio. He became an experienced stock buyer in Indiana and Illinois selling to Chicago buyers. In 1858, the young couple homesteaded in Minnesota Territory, where Myron named Lake Ida. Tragedy struck when they lost their house, library, piano, and personal possessions after the 1862 Sioux uprising, while he and his wife were visiting relatives in Chicago. The Minnesota refugees decided to explore opportunities in wartime St. Louis. There, he bought stock from southwest Missouri and northwest Arkansas to market and became acquainted with the railhead at Rolla.
The St. Louis press advertised public sales for Confederate Hamilton Lenox's foreclosed property that "embraced some of the most desirable and valuable farming lands in the [Phelps] county." Included were "the home farm of said Lenox," and an unfinished, octagonal-designed house located seven miles south of Fort Wyman on Elk Prairie. The house sat high on the upland sited between Little Piney's watershed to the west and Dry Fork drainage to the east (today, it is the Ranches at Elk Prairie development). The real estate, a total of 3,060 acres was on the state road corridor from Rolla to Salem. Contrary to improved farms in Ozark valleys, the value of Lenox's farm was in its sprawling upland pastures, among the largest in the Northern Ozarks. The Union militia knew the farm well, using it for forage and camp. Mobile "camp merchants," tied to Rolla vendors, supplied soldiers at these detached camps. Merchant James A. Bates acquired the Lenox home farm for default on a debt and traded it to Rolla Unionist and land speculator Frederick Hartje.
The St. Louis ads attracted Colony's notice. Partnering with a St. Louis physician, Dr. Frank Moore, in May 1863, Colony bought Lenox's improved stock ranch, naming it "Union Farm" in honor of his military supply contracts. Colony and Moore signed two promissory notes to owner Frederick Hartje for $4,000 [$82,500]. Colony wrote later that due to the farm's proximity to "strongly garrisoned" Rolla, he "never entertained the slightest apprehension of trouble from bushwhackers." Myron's father-in-law, Chauncey Tuttle, a commission merchant by occupation, handled Myron's hides and wool trade in St. Louis from February to June 1863. Then, Tuttle and wife Abby, and Myron and Josephine Colony, a childless couple, moved to the farm (1).
During Colony's time in St. Louis, he met Joseph H. Livingston, who replaced Tuttle's function as a forwarding merchant in June. Livingston, in turn, established a new company to export Colony's wool, hides, skins, and tallow. The firm was Taussig, Livingston, & Company on South Main Street, opposite the busy Merchants' Exchange Building, a high value urban location. Their commercial relationships included Moody, Michel & Company, wholesale grocers and commission agents on North 2nd Street.  Colony imported from the latter and exported with Livingston. All three entities exchanged financial drafts and notes in their business accounting. Colony's Rolla shipper, McElhaney, Jaccard & Company, did brisk business in St. Louis with Moody, Michel & Company, amounting to $9,310 [$192,000] from June to October 1863. The total was credited to Moore & Colony and exporter "J. H. Livingston, Dealer in Wool & Hides, and General Commission Merchant," an agent for the Bradley Woolen Factories on the Ohio River in Wheeling, VA.  The accounting of this trade with Union Farm became a subject of litigation in 1864 (2).
Once settled in Phelps County, Colony spent time buying cattle and sheep, including a sixty-to-seventy head cattle herd in Wright County. Tuttle managed the farm, and worked on the buildings and fences. Colony's federal contract sent cattle and hay to the army in Rolla; in turn, the Ft. Wyman command occasionally furnished the same to the Waynesville garrison. When in Minnesota, Colony had befriended another New Yorker, Andreas Darling, who had lost his home to the Sioux, and by correspondence convinced him and his family to join the Yankees in Phelps County in spring 1863.  Colony employed the imposing 6'4" Darling, a man in his late fifties, as a commercial manager.
As one might expect, the military contract required more hay than was readily available at Union Farm. To fill the gap, Myron negotiated the purchase of forage from paroled secessionist, Samuel Hyer, Jr., in Dent County, and Darling transported it to Union Farm. Soon, Gen. Thomas Davies at Rolla investigated a rumor in July 1863 that implicated Colony, stockman James Riley, and ranch hands who had taken stray "government horses to the Lenox farm and sold them to guerrillas." The Rolla provost marshal immediately responded that "the parties are innocent . . . only pasturing horses for horsemen and not selling, but feeding them . . . [they have] Capt. Well's [horse]."
The unfinished octagonal house sat neglected after Hamilton Lenox fled South in August 1861, and it needed repair due to lack of maintenance and exposure to weather.  Colony opened a credit account in Rolla to initiate the work, so Andreas Darling began to repair and complete the frame house. The New Yorkers finished Hamilton Lenox's unusual design—a rare octagonal house perimeter in the Ozarks. Hamilton had finished a floor over the basement and perhaps completed most of the first floor. He may have constructed the one-story wing at the side of the house first. Octagonal houses were somewhat popular in the Midwest, but it was in New York where the national craze for them began. It is ironic that New Yorkers finished the octagonal plan at Union Farm in the middle of the war. Of course, Colony had to have building materials to do it. He opened an account with Rolla's large lumber concern, Frank G. Dake & Company. Dake, a New Englander, had been part of a skilled tradesmen crew who worked and lived next door to a New York-born railroad station master in Rolla. E. W. Bishop, Rolla town-founder, financed the new firm, one of his many local investments.
A result at Union Farm was that Colony, Tuttle, and Darling all had separate assets in livestock and agriculture that did financially well in the relatively calm year of 1863. Moreover, Colony had borrowed money from Darling to finance a portion of his expanding interests. Dake & Bishop financed work on two spring buggies, painting, varnishing, and the metalwork for Union Farm's three families. Colony and Tuttle quickly established an envied reputation at the dramatically improved stock farm. They "bought hides, cattle, horses, and mules and fed them through to St. Louis for sale."  While in the city, on August 4, 1863, Colony's optimism led him to sign a six-month promissory note for $1,000 [$20,620] to Mrs. Abigail Tiernan.
Cool weather approached in fall. Colony and Darling, testifying later, said that Myron leased the Frank Moore & Colony interests to Chauncey Tuttle in late November 1863. Darling's employment transferred from Colony to Tuttle, because Myron intended to travel to southwest Missouri to buy more stock and furs. The plan frightened Mrs. Darling, as she feared for Colony's life at the hands of bushwhackers in the southwest.  She lobbied her husband to make Colony repay his $360 [$7,425] debt to her husband before he left. Colony borrowed another note [$800 or $20,620] from Frederick Hartje, secured by Union Farm acreage, then transferred ownership of seventy-two head of cattle to Darling, use of the horses, cultivators, drags, all farming utensils, and operational authority over the farm. A version of this transaction reached the ears of Dake & Bishop.  The merchants feared that Colony "is about to fraudulently convey his property and effects to hinder and delay his creditors," so on December 10, 1863, they filed suit against Colony for a $302 [$6,225] balance, and attached the house and 960 acres to await trial.
The major carpentry work, entered in the Dake & Bishop account, took place between August 15 and October 5. Purchases described "lumber, plank, joists, studs, flooring, siding, five doors, laths, shingles," and thousands of feet of dimension lumber that left Rolla bouncing in wagons for Elk Prairie. Dake's materials "repaired and completed the house . . . consisting of frame, weatherboarding, and lath & plaster on the inside."  Roadside travelers saw the octagonal profile emerge before Christmas. Judged from a modern photograph, its exterior was plain and not laden with ornamentation.
By May 1864, Andreas Darling and Chauncey Tuttle joined the ongoing Colony suit as interpleaders, persons who had assets at Union Farm that became ensnarled in the dispute between Colony and Dake & Bishop. Darling claimed thirty-one cattle, ten sheep, and twenty-four green cow hides. Tuttle claimed eight horses, two mules, seventy sheep, seventeen sheep pelts, one each of a wagon harness, a two-horse wagon, mowing machine, hay rake, hay press, a cider mill, and two spring carriages as his. Darling and Tuttle signed security bonds for the court in order to keep using these assets during 1864 spring and summer planting and growing months while the judicial proceedings limped through a busy calendar (3).
Colony asserted that he transferred his assets temporarily to Tuttle only to satisfy Mrs. Darling while he made the dangerous journey into southwest Missouri. Furthermore, Colony denied through his attorney, Elijah Perry, that he owed anything on the well-equipped Union Farm to Dake & Bishop, and that the merchants had incorrectly listed bills for blacksmithing, carpentry, horseshoes, and buggy work. He further testified that he had actually overpaid them by $83. He cited $170 that he paid in August and September 1863 to McElhaney, Jaccard, & Company that was not credited to him at Dake & Bishop. Colony alleged that local "inhabitants of the county were prejudiced against him" and unsuccessfully petitioned for a change of venue. And then there was confusion over who owed what to the farm hands. Lawyers and litigants continued the discussion at the August 1864 term of court.
The New Yorkers' Ozark stock business thrived for fifteen months. Then, on August 30, 1864, at two in the morning, Colony later wrote, nightriders murdered overseer Darling "at the entrance of my parlor" in the octagonal house. At the time, Colony and Chauncey Tuttle were in St. Louis when Mrs. Josephine Colony telegraphed her husband from Rolla about Darling's death. Twenty marauders, concluded the Rolla provost marshal, broke through the front door and ransacked the house. They included Hamilton's Lenox's second son, twenty-seven-year-old William, or "Bill." The next day, Lt. Col. Eppstein dispatched cavalry from Rolla "to guard Mr. Tuttle's farm."
Bill Lenox had trained as a physician under Dr. John Hyer and worked in his father Hamilton's marble yard at Laketon. On June 15, 1861, he enlisted in McBride's State Guard for six months, mustering out in Springfield in early 1862. He took his young family to Lawrence County, AR, then to Jacksonport, AR. Colonel S. H. Boyd wrote Maj. Samuel N. Wood at Houston in March 1862, "I give you all the country south of this and expect you to keep it clear of rebels." Maj. Wood, founder of the Union's Houston post, quickly sent his cavalry to the countryside and captured several of McBride's old State Guard. Wood wrote back to Col. Boyd that he released most prisoners on an oath and bond "except some big scoundrels . . . and notorious characters." They had horse thieves "Capt. John Organ and Bill Lenox . . . If we do justice and shoot them it would not be sanctioned not even by our own sense of right, think I had better put a ball & chain on them and put them to chopping wood or breaking stones." An escort took Lenox to Rolla where he was arrested and paroled in September; the Phelps County assessor still carried his 560 acres on the tax list. Bill returned to Arkansas and went with Confederates who marched from Pocahontas, AR, on October 1 to Corinth, MS, where he served under Gen. John Pemberton's command. He tended to horses in the quartermaster department at the Battle of Corinth on October 3-4, and continued that assignment at Pemberton's subsequent headquarters in Jackson, MS. Vicksburg fell on July 4, 1863, and two days later, Bill Lenox, not without resources, furnished a substitute for his service in the army.  He moved to Van Buren County, AR, where he lived with his wife Ellen and child for more than a year (4).
On July 4, 1864, Lenox joined with Capt. John Crabtree in Col. William Coleman's regiment. Bill raised a company in Arkansas as he and men of like mind "operated in their home neighborhoods," and in August, he rode to Elk Prairie and his father's old farm. The Lenox intruders stole "five rifles, two revolvers, one shotgun, $30.00 in government money, one watch, one shawl, and bed clothes."  The stash of firearms reflects Colony's good working relationship with the Union militia. The army quickly launched an investigation that included freed slaves Mose and Archy Harrison, who cut hay for Colony's government contract. Bill Lenox told his companions to not harm Archy Harrison and barked at Mrs. Darling and Mrs. Tuttle that "the place belonged to his father and that he didn't want any other family living on the farm." Lenox "gave them until Monday to leave" and claimed credit for killing Andreas Darling (5).
Bankruptcy
In Phelps County, Colony became the administrator of the murdered Darling's probate estate; later, Darling's widow and family returned to their homestead claim in Minnesota where Lake Darling is today. Colony and the Tuttles retreated to St. Louis, where in September 1864, Mrs. Abigail Tiernan sued Colony and won a $1,075 judgment [$17,450] for non-payment of her note.
Meanwhile, the Dake and Bishop case regarding construction materials on the octagonal house persisted into 1865. On January 31, 1865, after fifty-eight consecutive advertisements for its auction in the St. Louis Missouri Democrat, merchant J. H. Livingston, through his trustee Samuel Williams in Rolla, purchased Union Farm's 960 acres at Rolla's courthouse door for $4,100 [$68,000]. During spring 1865, lawyers in St. Louis continued to depose Union Farm folks—the Tuttles and Colonys—at an attorney's office on Olive Street about other financial aspects of the farm history.
After Colony returned to St. Louis, he became employed as a commercial editor for the St. Louis Evening News, an occupation he followed for a decade. The paper was part of the politically Republican Missouri Democrat that had supported Abraham Lincoln and the Union. Colony had a comfortable situation among fellow Republicans while his wife Josephine became a dressmaker. By the end of 1865, the energetic editor authored a lengthy Manomin: a rhythmical romance of Minnesota, the great rebellion, and the Minnesota massacres. It was a tribute to Andreas Darling, a "narration with poetical ornament," printed in 1866. He then turned to cartography. The result was the Colony and Fairchild Ribbon Map of the Mississippi River, a ten feet long, three-inch wide production, "highly detailed and included mile markers, ports and river towns." (6)
Instead of ample author's royalties, fortune that dogged Colony dictated more lawyers and litigation. A court deposition of Mrs. Josephine Colony in St. Louis revealed connivance by James M. Smith in Phelps County. Smith had boarded at Union Farm and in Rolla as a bookkeeper for McElhaney, Jaccard, & Company. Smith bought and shipped hides, wool, and cattle for the New Yorkers and paid teamster and working hands' salaries. Smith, in fact, purported to locals that he was "a partner to Colony."  From June to December, 1863, the Rolla merchants did $7,000 worth of business at Union Farm [$144,300]. In January 1864, the company sued Colony for a $775 balance [$16,000]. McElhaney and Jaccard's partner, Lt. Col. Homer F. Fellows (McElhaney's son-in-law), brought a charge of fraud against Colony, testifying that Colony actually owed $1,101 [$22,700] and Fellows, representing the merchant plaintiffs, cross-examined witnesses in St. Louis. Colony and Mrs. "Abby" Tuttle said Myron gave a $1,200 draft to Smith to credit his accounts in Rolla, thus Smith was the target of Colony's protestations that he was not in debt to Dake & Bishop; but Colony's assertions did not satisfy his debt to McElhaney and Jaccard. Motions in court continued.
Partial justice was swift for McElhaney, Jaccard, and Company, and Dake and Bishop in Phelps County's lower court. The January 1864 session agreed with the plaintiffs that to continue their claim very long would mean a considerable reduction in the value of Colony's stock. So, the Phelps County court seized Colony's "horses, mules, bulls, cows, yearlings, two year olds, calves," and flocks of sheep and auctioned them on February 1, 1864, for "favor of Dake & Co., and McElhaney, Jaccard, & Co." The merchants divided up $533 [$8,652]. Bishop received nearly $106 for "feeding sheep & cattle and salt" and cattle drivers' labor to bring the animals to stock pens in Rolla. By summer, the sheriff seized the un-used hay on the government contract at Union Farm.  Not long after, Bill Lenox invaded Colony's domain at Union Farm.
When court resumed in May 1865, Colony was adamant that he was being victimized by sloppy accounting—the McElhaney, Jaccard & Company's bookkeeper "failed to credit" the ledger. Line items included green and dry hides, wool and deer skins, tallow and rope, freight and drayage, military permits to ship, damages, and commissions. Bookkeeper Smith, however, had also sued Colony to retrieve "furniture, clothes, dishes, boots and shoes" at Union Farm, but the local township justice-of-the-peace dismissed Smith's case. Myron listed a number of payments to middlemen in Rolla like E. W. Bishop that were unaccounted for. So much were the mistakes that Colony asserted that $2,920 [$48,420] was owed to him. After the May court adjourned to continue later, McElhaney & Fellows Company moved to the wholesale business district in St. Louis, and sent legal documents to Sterns County, MN, to attach any property that Colony might have near his old residence—he had none. In St. Louis, Robert McElhaney told Chauncey Tuttle that he "believed Smith was a thief and had been stealing from them for a long time." McElhaney and Fellows fired Smith.
Myron Colony tried again to obtain a change of venue from Phelps County, but to no avail. In October 1865, a Phelps County circuit court jury found in favor of Dake & Bishop's $302, a judgement later upheld by the Missouri Supreme Court, and the Phelps County court found for McElhaney and Jaccard's $1,101. Colony wrote in October 1865 that he suffered financial "embarrassments which have come upon me to be obliged to give up the farm." He was broke, save for his employment as a newspaper journalist. It appears that the late Darling's estate and the Tuttles did not receive satisfaction for their Union Farm assets either.
St. Louis commission merchant, Joseph H. Livingston, of Taussig, Livingston, and Company, who exported wool to the South, Philadelphia, and England, took ownership of Union Farm. Livingston paid $288 [$4,775] to Frank Dake to satisfy the builder's mechanic lien on "a certain house . . . of octagon form . . . that Hamilton Lenox commenced building and did not complete, now occupied by John Livingston" (merchant J. H. Livingston's father). The Livingstons rented nearby acreages to German and Anglo tenants. For now, Union Farm lingered in Colony's background. Former Union Farm hand, James Riley, who had been one of five cattle brokers in Rolla after the military arrived, and a butcher during the war, became co-defendant with Colony when Fred Hartje sued both of them for a May 1863 co-signed $100 note; Hartje received judgment from them on May 18, 1868.
Scandal & the Revenuers
After a decade in St. Louis, Myron Colony had become a respected journalist at the St. Louis Democrat. No one in St. Louis knew the export and import business on steamboats and railroads at the Mississippi River levee better than he. In spring of 1876, Colony's investigations led to the exposure of the Whiskey Ring scandal that rocked President U. S. Grant's administration, and it rippled into the Ozarks. The event was the only time that a sitting U.S. president gave testimony for a defendant in a criminal case, so sure was Grant that his personal secretary and aide-de-camp during and after the war, Gen. Orville Babcock, was innocent. Government officials at the federal, state, and local levels had colluded with whiskey distillers, agents, and merchants to evade taxes and split the millions of dollars involved. The scheme originated in St. Louis and spread into several cities. The national press aroused public and government anger by publishing facts and rumors of ill-gotten gain. The outcry for investigations brought Colony to the center of the scandal (7).
A year earlier in St. Louis, amid rumors of corruption, Benjamin Barstow, the U.S. Treasury Secretary, began a covert investigation in order to bypass corrupt government officials. The owner of the St. Louis Democrat recommended to Bristow that he hire Myron Colony as a special investigator. Myron had reported financial and shipping details of waterfront commerce for years. The well-known Colony had publicly joined others calling for federal improvements to the Mississippi River, had published in The Valley Review and St. Louis Journal of Commerce, and businessmen elected him as secretary of the Merchant's Exchange and director of the St. Louis Cotton Exchange (8).
Colony assembled a task force that worked gathering evidence on illegal alcohol production, shipping, and accounting. Based upon results that Colony reported to the federal government, in May 1875, agents raided St. Louis distilleries, their comrades in other cities, and arrested some 350 men. Dozens of storekeepers, agents, and clerks lost their jobs. Federal district court litigation began in Jefferson City in October, where Colony was a witness, later shifted to St. Louis, and continued into 1876, resulting in the conviction of some 110 defendants. The rival St. Louis Globe newspaper owner was one of those convicted, then the Globe purchased the Democrat, and new managers terminated Colony. Newspapers carried a notice that Colony faced assassination by disgruntled river men. But, his meticulous work in exposing the scandal led to his employment by the U.S. Treasury Department (9).
The trade in illegal whiskey was not new in the Ozarks, although the majority of arrests for it in Missouri took place in St. Louis. The Rolla New Era editor reported in July 1875 that a federal agent who sported an officer's title recently arrested three men and seized their equipment. Adding humor to his report, he wrote, "Seeing men with military titles is getting monotonous in Rolla, but in Texas County even the blacksmiths are "Captain" or "Major." The Rolla press had long thought of Texas County as their backwater neighbors who embraced illegalities more than folks in the railroad town. In January 1876, newsy attention shifted to Huzzah Creek where a federal marshal confiscated a still and arrested a culprit—the distiller and a hand from Texas County were jailed in Rolla. Town denizens kept a watchful eye for local transgression, too. In February, the local court fined three men for selling liquor on Sunday.
The press sensationalized stories of whiskey criminals, associated violence, and prison sentencing. In Phelps County, on Sunday, April 2, 1876, William J. Bradford killed Marion and Rufus "Dots" Freeman (aged twenty and twenty-two respectively) near Big Piney River.  The Chicago Tribune reported the incident as following a Saturday night robbery of the Freeman store at Relfe, but according to other commentary, the conflict concerned illegal whiskey.
Accounts relate that a mounted posse that included the late Freeman youths, their father James M. Freeman, and other men, pursued the fleeing Bradford from Spring Creek. Then "[t]he thieves left their horses on the road" and took to the woods. When the posse thought they were near the felons—it was not clear whether Bradford acted alone or not—they dismounted to walk, except for the two young Freemans who went ahead on horseback. Those walking heard shots about a mile from the house of Peter Bradford, father of the fugitive. The posse knew that William Bradford was armed with a Smith & Wesson rifle and soon came upon the two Freemans mortally wounded in Six Crossings Hollow. Bradford and his assumed associates escaped after an exchange of shots. The Relfe neighborhood, "horror-struck at the terrible occurrence," buried the Freemans on Monday evening. The editor of the Rolla Weekly Herald complained over the next two weeks that "Bradford has not been arrested and no effort is being made to ascertain his whereabouts." The sensationalism of the twin killing got the attention of Myron Colony in St. Louis.
Before the end of the month, Gov. Charles Hardin offered a $300 reward for twenty-three-old William Bradford. At the same time, St. Louis defendants in the Whiskey Ring scandal were being convicted, fined, and jailed. Col. Fred Meyer, St. Louis police commissioner and an official for the Treasury Department, and his agent Myron Colony, left the city for Rolla. A local informant, recently from St. Louis where he had known Col. Meyer, had moved to his uncle's place on Spring Creek and led lawmen at four a.m. to Ed Gentry's still. The revenuers destroyed "fifteen tubs of about 120 gallons each full of beer, three tubs full of mash and about 100 gallons of singlings [the first liquid in distilling]." While at the crime scene, they arrested a teamster with a load of wood for the still and revenuers disabled the worm, tore up the furnace, and placed the still on a wagon for transport to Rolla. But Ed Gentry was in the wind. After the arrest of another distiller, Editor W. J. Powell cracked that ". . . he lost his midnight treasure, and refuge from work, the still." Rumors told to the editor suggested there were two more stills nearby and that brisk competition for "white whiskey" sales had led to breaches of moonshiner secrecy to eliminate fellow competitors.
Colony and lawmen expanded their search into "the Piney hills." On a Saturday, they found the reputed William J. Bradford still, arrested his father, confiscated the still and jailed Peter Bradford in Rolla. On Monday, a posse of six men led by guide and prisoner Peter Bradford, scouted southward again. On Tuesday night, the lawmen found Abe Lewis at his still with three Huff brothers. The posse brought all of them to the county jail. Another deputy U.S. marshal went to Dixon and found a still in Presbyterian preacher Abe Johnson's cellar that he had purchased at a constable's sale, but the requisite tax stamps were not on the whiskey casks. Officers began to travel with blank warrants and subpoenas from Rolla for spontaneous delivery to Phelps County citizens who had knowledge or "complicity in this wretched business."
Agent Colony corralled the stills as evidence and listed them with their requisite volumes in gallons: Gentry and Lewis, 150; Bradford, 130; and Johnson, 90.
It would be unusual if Myron Colony, remembering the devastation of his property at Union Farm by nightriders in August 1864, didn't take particular delight in the destruction of still equipment, confiscations, arrests, and jailed lawbreakers. By mid-May, U.S. district court in Jefferson City scheduled several defendants for their appearance. Although authorities dismissed some charges for lack of evidence, the accused gave bond. The Rolla New Era joked, "If the U.S. officials arrest any more Spring Creekers and send them up to Jefferson [City], it will interfere very seriously with the usual heavy Democratic majority out there." In June 1876, a U.S. tax collector came to Rolla to sell the four captured stills to any businessmen who desired to operate a legal distillery. John W. Livesay and L. F. Pillman, who had formed a company between them, bought all four for $133 [$3,170] (10).
The Rolla press reported activities of Myron Colony outside Phelps County. One spectacular article appeared in June 1876 while the Spring Creek distillers awaited hearings in Jefferson City. Agent Colony and a U.S. deputy marshal, accompanied by twenty-three soldiers from the St. Louis arsenal, made their presence known in Cape Girardeau and Bollinger Counties. They destroyed nineteen still houses, ten copper stills, 152 mash tubs of 100-120 gallons and over 10,000 gallons of mash. Five wagons hauled the stills to the respective county seats. The lawmen arrested sixteen men who were held over to federal court in Cape Girardeau. Their report listed those who had made a family business of the illegal trade including the Brites with nine stills and Hartnells with three.
The federal docket in Jefferson City moved forward. Meanwhile, the bonded defendants from Spring Creek, charged with different levels of complicity, worked their farms. In fall, the local press reported revenuer raids in Oregon and Howell Counties, the arrest of an alleged operator of Ed Gentry's still, and the seizure of a tobacco factory in Houston for tax evasion. Officials in Rolla burned a "shanty owned by E. W. Bishop after it was cleared of its lewd women occupants." During the late 1870s, more news on the "crooked whiskey cases" reached Rolla. The Rolla Herald reported in January 1879 that near a legal still at Edgar Springs that "the temperance society is dead; but Spring Creekers don't go much on temperance." Newspapers continued to report whiskey cases in neighboring counties, but it was the news between Christmas 1879 and New Year's that most interested Spring Creek residents. A jury acquitted William Bradford concluding that he acted in self-defense.
Epilogue
Although the federal army left the Ozarks in 1865, federal government agencies became more common. Revenuers pressed their work in St. Louis and the Ozarks. And, in September 1876, Myron Colony left the U.S. Treasury Department to return to journalism for the St. Louis Republican. After the fall elections, the political fallout from the Whiskey Ring scandal helped end Reconstruction in the South. Before long, Colony made the acquaintance of St. Lousian, Dr. J. H. McLean, the owner of a patent medicine empire. He hired Colony to move to New Haven, CT, a center of arms manufacturing, to supervise a factory and receive lucrative compensation. McLean provided the capital for he and Colony to invent, patent, and perfect a variety of guns, including a prototype machine gun. By 1880, they co-authored, "Dr. J. H. McLean's Peace Makers," to illustrate the awesome power of their weapons and gave exhibitions to industry representatives and government officials. When the arms became well distributed, claimed McLean, their potential terror would guarantee that all nations keep peace with one another. Buyers rejected their products (11).
Perhaps disenchanted, Colony moved to Jacksonville, FL. He joined a real estate agency in the emerging winter resort town. He died unexpectedly in June 1884. Concomitantly, Gen. Orville Babcock of Whiskey Ring infamy, was the federal engineer and inspector for coastline lighthouse districts. Caught in a Florida offshore storm, Babcock drowned. The same mortuary embalmed Colony and Babcock. Workmen loaded the bodies of former enemies on the train and shipped them North together to be received at their respective places of burial (12).
This article is summarized from an unpublished manuscript, Lynn Morrow, "Bates & Lenox: Life & Times Through the Civil War." All modern valuations in brackets are computations from The Inflation Calculator, https://westegg.com/inflation/
Details for the trading partners are in McElhaney, Jaccard, and Fellows v. Myron Colony, account debt, Phelps County circuit court, filed January 7, 1864, Missouri State Archives (hereinafter MSA). Eugene Jaccard was a prominent St. Louis merchant jeweler, co-owner of steamboats for upper Missouri River fur trade, and made a fortune during the 1860s. His company later became the nationally known Mermod & Jaccard Jewelry Company of St. Louis. John E. Sunder, The Fur Trade on the Upper Missouri River, 1840-1865 (Norman: University of Oklahoma Press, 1965), 234, and Ancestry.com. Robert J. McElhany was a Springfield merchant, Union militia officer, and organized the First National Bank in Springfield, R. I. Holcomb , Holcomb, History of Greene County (St. Louis: Western Historical Company, 1883), 785-86.
See F. G. Dake and E. W. Bishop v. Myron Colony, mechanics' lien, Phelps County circuit court, filed December 10, 1863, MSA that includes the fall 1863 carpenter work.
Samuel Wood Papers, Kansas Historical Society, in August 1863; keep it clear of rebels in Letters Sent and Received, Rolla, NARA, RG 393, Vol. 292, March 21, 1863; and S. R. Squires, Capt. & Chief of Police, Rolla, reported to Gen. Davies that among others Thomas Lenox was one "leader of bands of thieves & marauders now infesting this District, Robbers [of] Stages and Private Citizens, firing on Soldiers, stealing their horses, etc.," in Records of subordinate provost marshals, Dept. of Missouri, RG 393, Vol. 742, Aug. 26, 1863. Ellen Stigleman married Bill Lenox in 1861. Her father, Dr. William W. Stigleman died in Pennsylvania in 1838 before her mother Anne and three siblings came to Missouri c. 1836 with her father, Samuel Hyer, who started work at Maramec Iron. In 1860 Ellen lived with Lebanon merchant Joseph Thomas Hooker, who had married her thirteen-year-old sister Rachel in 1851, and their brother, Samuel Stigleman lived with his uncle, Dr. John Hyer. See Ancestry.com.
See W. H. Lenox in Civil War Soldiers, Confederate, Misc., Fold3 for biographical and investigative details in 1862, and especially 1864, prior to Lenox's imprisonment at Ellis Island, Lake Erie.
William accomplished his personal vendetta under the cover of darkness for the perceived insult of having a bunch of dammed Yankees living on his father's old homestead. After the killing, his gang rode to Maramec Iron Works where they robbed the company store and took a dozen horses for their retreat south.  By September 27th, Bill Lenox and partisans were in the Battle of Pilot Knob.  Historian Bruce Nichols speculated that on October 1, 1864, it was Bill Lenox's irregulars who were the stragglers who engaged a Union patrol near Lake Spring. The report said they "sought food and forage and were possibly Rebel deserters" from Gen. Sterling Price's raid into Missouri.  Lenox rode to Stringtown (modern Lohman) in Cole County, where Capt. Thomas Babcoke on October 8, 1864, captured several soldiers, "among them one Lenox who had been murdering and plundering around the Rolla District."  The army took Bill to Jefferson City, then to Gratiot Prison in St. Louis.
On October 29, 1864, the military recorded an offer that Bill made to Col. Joseph Darr, the provost marshal general.  Lenox pointed to three men from Capt. Lenox's regiment that Darr had scheduled to be executed for murdering Maj. James Wilson.  Lenox said that they had nothing to do with Wilson and proposed that "I take a guard under a flag of truce and go to Tim Reeves Regt. and bring the men who perpetrated the deed.  There are ten men who came in here with me who are willing to be executed if I fail to bring the murderers."  There is no answer to Lenox's offer.  On November 4, 1864, during an interrogation with the prison authorities, Bill did state that he was a farmer in Van Buren County, AR, "does not want the South put down in this war," and that he had two brothers, four cousins, and one brother-in-law in the rebel army.
On December 6th, the army shipped Capt. W. H. Lenox to Johnson's Island Military Prison on the shores of Lake Erie, where he joined several thousand suffering prisoners.  Lenox survived the incarceration until the end of the war.  Upon release from Johnson's Island, Bill Lenox returned to his former refuge in Van Buren County, AR, where he, his wife, and young child had lived, but his family must have died of disease.
Bill farmed in Arkansas until New Year's Eve 1867 when he married Susan Ward in Independence County.  Susan's father was a tool wright and minister.  Perhaps Bill's reflection on his murder of Andreas Darling stirred remorse, but his new father-in-law had an influence on him, too.  By 1870, Bill was a minister of the gospel, preaching in the new millenarian group called Christadelphians and living near Clay, White County, AR.  Whether by good luck or good planning, Lenox's 1870 valuation was a remarkable $2,800 [$56,170], a dramatic personal recovery in post-war Arkansas.
During the next decade, as the family grew to five children, the Lenoxes moved east into Jackson County, north of the rail stop, Bradford, where he prospered. By 1880, Bill was known for practicing medicine and raising stock on farms in Jackson and White Counties, home to many soldiers he served with. William taught medicine to his son Shelby and in the 1890s both practiced locally. With the growing popularity of railroad tourism, Dr. Shelby Lenox moved to Eureka Springs, and Dr. William H. Lenox to Rogers, AR, where he practiced medicine with his son-in-law, Dr. J. P. Brown.  By 1904, Drs. Brown and Lenox built a sanitarium in Rogers. The sanitarium lasted but four years, and transitioned to overnight tourist quarters. Bill Lenox died in 1916 and was buried in Rogers. See W. H. Lenox entry in Biographical and Historical Memoirs of Northeast Arkansas, Chicago: Goodspeed Publishing Company, 1889.
Colony's long Manomin: a rhythmical romance of Minnesota, the great rebellion, and the Minnesota massacres is online, as are associated writings about Colony in Minnesota, St. Louis, and Connecticut.
Gen. Orville Babcock delivered Gen. U.S. Grant's demand for surrender to Gen. R. E. Lee and arranged for the two generals to meet at Appomattox Courthouse in April 1865. In St. Louis, Gen. William T. Sherman testified for Babcock's character. Grant appointed Sen. John B. Henderson as special counsel for the prosecution, but irritated at his performance, fired Henderson and appointed Lt. Col. James O Broadhead. Gen. Babcock was the only major figure in the scandal acquitted, but modern historians conclude that he was guilty. See discussion by Ron Chernow, Grant (New York: Penguin Press, 2017), 797-818; Jim Allee Hart, "The Whiskey Ring Frauds," in A History of the St. Louis Globe-Democrat (Columbia: University of Missouri, 1961), 120-35; and Timothy Rives, "Grant, Babcock, and the Whiskey Ring," Prologue: Selected Articles, (Washington D.C.: National Archives, Fall 2000), online.
Hart, St. Louis-Globe Democrat, 125.
Distillers beat up some of Colony's staff during their inquiries. For the 110 convictions and more, see Kathy Warner, "General Grant, General Babcock, General McDonald and Journalist Myron Colony: A Study in Scandal and Friendship." Online at History Because it's Here; Timothy Rives, "Grant, Babcock, and the Whiskey Ring," Prologue (Fall 2000), Vol. 32, No. 3, Washington D.C.: National Archives, online; and Mary E. Seematter, "The St. Louis Whiskey Ring, Gateway Heritage (Spring 1988), 32-42.
The arrests and bonds are in St. Louis Globe-Democrat, Sept. 6, 1867, 4, and the fines in Phelps County New Era, March 24, 1877.
See numerous entries online in the Chronicling America, Historic American Newspapers, Library of Congress.
Friends buried Babcock in Arlington Cemetery, Washington D.C., and Colony's family buried him in New Haven, CT.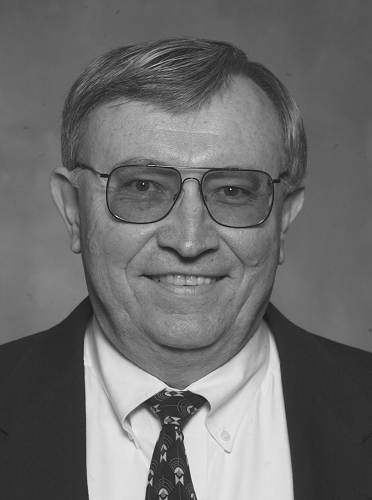 Lynn Morrow, M.A., Missouri State University, served as research historian for the Center for Ozarks Studies, managed the historic preservation consulting firm Kalen and Morrow, and administered Missouri's national model in public records preservation at the Missouri State Archives. Lynn has published widely in the Missouri Historical Review, Gateway Heritage, Missouri Folklore Journal, OzarksWatch, Big Muddy, and in other serials, dictionaries, and anthologies. He co-edited two documentary histories, co-authored Shepherd of the Hills Country: Tourism Transforms the Ozarks, 1880s-1930s (University of Arkansas Press), and edited The Ozarks in Missouri History: Discoveries in an American Region (University of Missouri Press).