Arc
By James Fowler
Scattered clapboard stores with porches
at first, something to justify a name:
Hoxie, Mountain Home, Calico Rock, Lead Hill.
Maybe tracks to align beside, a nearby
stream. Intentions are firmed with brick,
blocks squared off, to set flivvers
lurching into town over washboard roads
for big 20¢ meals, the latest in notions.
Eventually stray pigs and hens
decamp for the boondocks, their kind
best seen dressed for Sunday supper.
It's a self-respecting place now,
electrified, plumbed, paved curb to curb.
The four-sided bank clock at
First and Main declares there's no
bad time for business (one write-off
decade aside). Comes the heyday of
Ben Franklin, Rexall, Western Auto,
parades anchored by the Fighting Panthers.
But then the slow march of vacancy,
as dollars find other roosts. At best,
abstract replaces concrete: title office, dry goods.
Townsfolk plot improvement districts,
finally give arts the time of day.
With luck or pluck full circle
could simply mean a weedy lull
before this enterprise's second whirl.
James Fowler teaches literature at the University of Central Arkansas and is the editor of Slant: A Journal of Poetry. His work has appeared in several journals and anthologies, such as Paper Nautilus, Best Indie Lit New England, Line Zero, The Chariton Review, Elder Mountain, Colere, Rockhurst Review, and The Southern Review.
Diapers
 By Marcus Cafagña
My son wants nothing more to do with them.
At four-and-a-half, he's made
his declaration of diaper independence.
He's four. But my son isn't old enough
to understand age. When he's twenty,
I'll be seventy. When he's forty, I'll be gone.
Even now, standing before the chalkboard
in a room full of twentysomethings,
I need leak-lock protection. My doctor says
this is what happens to men at my age—
we just blow up. After the war,
the first disposable was fashioned
from a shower curtain by a single woman
sweating over a Singer, who thought
snap fasteners safer than safety pins,
who thought of it as a boat holding water.
And what of the prostate, swelling as it ages?
The gods, what were they thinking?
Where is the elegance when both the father
and the son begin and end their lives—
bare bottoms swaddled in diapers?
Revising History
By Marcus Cafagña
Driving the car, she confessed—over the radio's
Motown throb—to lunch with an old lover.
Operating on jealousy, I flung my door open,
against thirty miles per hour and threw myself
from the moving car—centrifugal force dumped me
into the fast lane, alive, but foolishly alone,
cars dodging around me as I trampled the median's
ornamental grasses. I shouted so she,
idling alongside me, could hear and, sticking her head
out the window, shout back. The hell with angry drivers
leaning on their horns and changing lanes behind her!
The hell with what they thought of our soap opera!
A week later, the ambulance I called screamed
to our townhouse. If only I hadn't left her
to find sweet rolls. The paramedic, who followed me
back down to the basement, mentioned the blue
necklace the ligature left on Dianne's neck
but not the face that looked surprised. After
the wake, I paced the basement floor, convinced
if I closed my eyes, she'd magically reappear.
If I stood on the spot her feet never touched,
her Hebraic aura wrap might me in its wings.
I wish I'd forgiven her that day we fought,
after she parked and opened the passenger door
and begged. Her lunch with Jack, and calls
to friends were farewells: if only I'd known—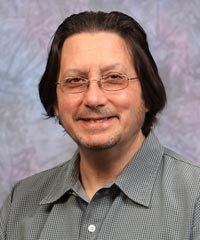 Marcus Cafagña is the author of The Broken World, a National Poetry Series selection, and Roman Fever. His poems and critical reviews have appeared in The American Poetry Review, Ploughshares, Poetry, Prairie Schooner, and The Southern Review. He teaches poetry writing and coordinates the creative writing program at Missouri State University.     
Sneak Preview! The poem below, "Summer, Greers Ferry Lake," by Paulette Guerin, will be featured in volume nine of Elder Mountain.
Summer, Greers Ferry Lake
By Paulette Guerin
Like graduating seniors, the cicadas emerged
after seventeen years in the ground,
starved and full of lust. I waited
for one boy's annual return,
on vacation at our lake cupped in the Ozarks.
The trees hadn't been fully painted in,
needing a hard rain and a few hot days
to brush the landscape fat and green.
The dry creek-bed moved with mating,
their song swarming us to silence. At the end
of August, the sun resigned, the water turned cold.
I woke from our dream. Shells littered
the ground like candy wrappers,
then vanished beneath the leaves.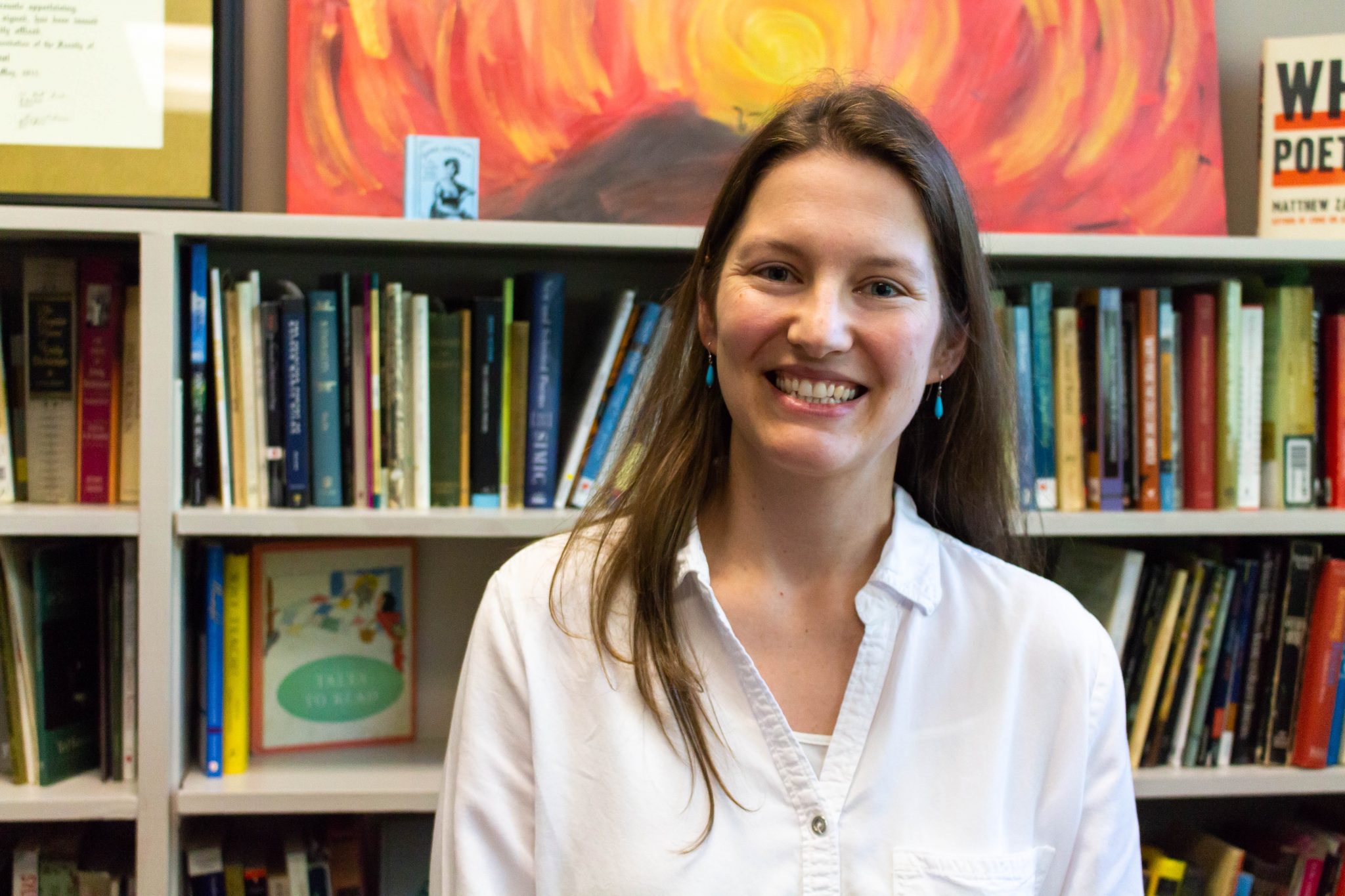 Paulette Guerin earned a MFA from the University of Florida, and she now lives in Arkansas where she works as a freelance editor and teaches English at Harding University. Her poetry has appeared in several journals, such as Green Briar Review, Cantos, Concho River Review, Summerset Review, The Main Street Rag, and The Tishman Review, and she has a poem forthcoming in the 2018 Best New Poets anthology. Her chapbook, Polishing Silver, was published by Finishing Line Press in 2011.
Confetti
By Dave Malone
The recycle trucks roll
past my office at noon.
I know one of the gals
who works at the plant—
a hilltop-thin brunette,
who banked her dimes
for Loretta Lynn albums
when we were kids.
I see her from time to time
at the post office, crushing bills
under her thumbs. Or at the mechanic's,
where her knowledge trumps his
like an off-Jack in Pitch.
I heard she lost a husband
to the flood last April.
Sometimes, I wonder about her
as she brooms the recycling room floor—
scraps of paper, downed confetti of a recent past,
she sends away to the paper mill.
Dave Malone resides in West Plains. His most recent work has appeared in Mid Rivers Review and Futures Trading. His most recent book is You Know the Ones (Golden Antelope Press, 2017). Dave is good with houseplants and has great respect for his Galaxie II typewriter.
Our Work
By Jared Phillips
I
Each morning
he sits on the mantle;
his face weathered, wearing a smile
that masks years of work and ache.
Born in time to come of age
in depression and fear,
he went west with the hill folk
to work and war for other men's greed.
Broken, he came home
to a busted tractor and an old team,
harnesses cracked and creaking,
and he farmed and healed in the hills.
His endurance calls to me
as I settle into the day's work;
I pause, and he takes my hand,
and again I am five or six or seven,
and he walks once more,
fading with the dusk.
II
The idealism of perfection
crashes, like the saint said,
into a thousand pieces as children
cry and equipment breaks
and daylight dies.
The work
listed in neat figures—
this much hay,
that much milk,
those cows bred—
is oblivious to aching backs
and raging defeat.
The ledger masks my dismay
as I'm told the small work is meaningless
and the tenuous balance
between survival and loss
is unmade.
Then the world tilts;
rain comes and herons fly again,
deer track through the dewy grass.
I am made whole each morning.
Once more I grasp her hand,
and we bow our heads
and say next year will be better
though we know not to expect,
and we walk with the elders
against the tide.
III
That last frost glitters
while cows call in the early light
reassuring each other that winter is done.
My boots crunch and slip.
The early grass is confused
and my hands grow cold as I watch
buttercups hang their heads
in embarrassment
like young lovers caught.
Spring was here and is gone,
seasons jostle against the other
each morning, each losing.
In the chaos, I shake my mind free,
thaw my hands in the hair of a cow
warmed by the sun,
and then I walk into summer.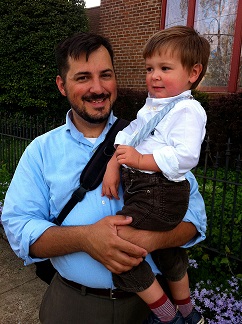 Jared Phillips teaches International Studies at the University of Arkansas. He holds a PhD in 20th Century American History from the University of Arkansas. He and his wife own a small farm outside of Prairie Grove and are teaching their two sons the art of working with draft horses. He is the author of Hipbillies: Deep Revolution in the Arkansas Ozarks, which will be published by the University of Arkansas Press in spring 2019.
Persimmon Tree at Third and Adams
By Douglas Stevens
I passed by several mornings
without recognizing her,
for she appears to be a cultivated
shade tree, having shaped herself
to fill a place in the lawn
and no longer hemmed in
by a grove of kinfolk who remain
back home feeding possums
and raccoons, boiling bitter jelly,
and splitting their seeds
to predict winter. But now
when meeting early mornings,
before the city people are awake
and watching, we greet
one another, discuss the weather,
glance at the clouds,
listen for call of a rain crow,
and avoid any mention of home.
The Dispossessed
By Douglas Stevens
I stopped to ask an Ozarks farmer about
the house at the end of his dead-end road
and who had lived there and where they had gone.
It stood without paint and no flowers framed
its fenceless lawn, and the rock foundation
was sinking unevenly into the ground.
"I bought that place from the probate court.
The family all died or moved away;
No one by that name around here no more.
"The grandmother moved them here from the South
during the Civil War after the loss
of a husband and a son. The family
then farmed that ground for three generations.
They built a cabin where the house now stands;
In nineteen-six they rolled it with logs and ox
to leave only the sandstone chimney
to build the balloon-frame house against.
"The last of them was Everett, a bachelor,
and his sister. He promised his mother
he would not marry while the girl lived,
and she lived until he was an old man—
too old to marry and begin a life.
He locked her upstairs when he rode to town
or to teach school, and she often locked
herself away when company came to call
and paced above to worry them away.
He didn't do it out of meanness, no;
He always tried to do the best by her
and gave her a bed, a chair, picture books,
and lace curtains—nothing to harm herself.
"When she died, I helped Everett bury her
beside their mother, and when he died,
us neighbors buried him beside their dad.
That was the end; that is, it should have been,
but renters came to occupy the house,
though none of them stayed long, just long enough
to find another place.
"A loneliness
is there, a wish, perhaps, for what should be.
Sometimes I sense her watching from her room
as she often watched there for his return.
Smile if you want, but I hire a boy
to work with me when I work near the house.
She seemed to be a soul that didn't know
that it was here, so her soul may not know
that she is now supposed to be gone.
I tell myself it must be wind that lifts
away the yellowed lace from the window,
but I got no interest in proving that."
He gave me a key to let myself in,
and another for the stairway lock.
A hook-and-eye held the outside of her door.
The room was unfinished tongue-and-groove pine.
The three windows were nailed shut but held views
of rolling hills and a winding dirt road.
All had been sold at auction years before
except a bookshelf made from an apple crate,
a stack of Life, and a straw mattress bound
in the coarse fabric of white feed sacks.
I had intended to photograph the house,
but it had lost its charm, and I had lost
my foolish notion of wanting walls to talk.
Douglas Stevens is a seventh-generation Ozarker and has taught history and English at both the high school and college level. A sometimes poet, he has published one obscure collection of poetry and is working steadily on producing more obscurity.
Country Auction
By Irene Carlisle
The educator, folklorist, and poet Irene Carlisle was born in Texas in 1908. After earning a bachelor's degree from Texas Christian University in 1929, Carlisle moved with her husband, Jack, to Fayetteville, Arkansas. During World War II, she worked as welder in the California shipyards while Jack served in the navy. Her poem "The Welder" appeared in Saturday Evening Post in February 1945 and was read at the dedication of the Rosie the Riveter National Memorial. Carlisle completed her master's degree at the University of Arkansas in 1952, and her thesis, "Fifty Ballads and Songs from Northwest Arkansas," is a study of folksongs that she collected in Washington, Carroll, and Sebastian Counties. Carlisle published Ozarks-based articles and poems in numerous newspapers, magazines, and journals, supplied Vance Randolph with several songs for his four-volume Ozark Folksongs, and taught at Springdale High School for many years. Irene Carlisle died in California at the age of 97 on May 9, 2006. She is buried beside her husband in the Farmington Cemetery in Washington County, Arkansas.
The following poem, "Country Auction" taken from Carlisle's collection Music by Lamplight (Dierkes Press, 1945), provides evidence of the work ethic, self-reliance, and pride of many people living in the rural Ozarks. This poem focuses upon a farmer watching as his farm and other possessions are sold at auction. The first item mentioned is his axe, the tool that expressed his power to manage his land, then items that symbolize the reward for hard work are sold, "[t]he churn, the coffee mill, the butter mold," and then his mules, his companions in work, are brought in from the pasture to be auctioned away. The mules, like his ability to resist this loss of self, "stand / Docile beneath an unfamiliar hold."
Country Auction
He stands bewildered in the windy cold,
Alien now upon his forfeited land.
He sees his good axe in a stranger's hand
Hefted; his world is bidden up and sold.
The churn, the coffee mill, the butter mold,
His wagon, and the cherries Phoebe canned;
His mules, led in from pasture paths to stand
Docile beneath an unfamiliar hold.
He had not dreamed his provident years could be
Carted away in bits, nor thought to see
His stable stripped, his tended cabin bare.
Thinking how proud he led his great teams forth
He turns his eyes upon the darkening north
And snaps the harness buckles on thin air.