Remembering Ella: A 1912 Murder and Mystery in the Arkansas Ozarks. By Nita Gould. (Butler Center Books, 2018, Pp. 451)
Reviewed by Victoria Howerton
Among a crowded and thriving field, author Nita Gould has written a stand-out exemplar of the True Crime genre. In Remembering Ella, Gould uses contemporary newspaper accounts, court records, and interviews to recreate the events surrounding the 1912 rape and murder of Ella Barham, an unmarried 18-year-old girl/woman who was attacked in broad daylight one half mile from her home as she was riding a horse alongside a country cemetery. The following day, her family buried her dismembered body in the same cemetery.
Even though Gould is part of the Barham family tree, she didn't learn of Ella Barham's existence until she was in her early 20s. Seven decades after Ella's murder, Gould accompanied her mother to the Barham family plot outside of Zinc, Arkansas, and saw Ella's tombstone. Her initial curiosity over Ella's early death eventually led to the publication of this engaging work, which, aside from the true crime elements, includes historical, cultural, and genealogical tidbits about life in the Ozarks during a time period when the reality of the rural Ozarks often resembled the backwater stereotype that still plagues modern depictions of the region.
Gould frames her narrative around Ella Barham instead of the man who was convicted and hanged for her murder. But many of the details of the living Ella are unrecoverable. Ironically ella in Spanish simply means "she," a generic pronoun used for any female, and Ella's few biographical details barely lift her out of that category. She remains an enigma. Ella kept no journal. Any letters she may have written no longer exist. Her family was too traumatized to talk about her after her death, impeding even an oral history. Except for a couple of photographs and the remnants of letters from her admirers, her individual spark is lost to us forever.
Gould's place in the Barham family adds an extra layer to her understated yet poignant prose. Gould allows us to view the contents of Ella's personal correspondence almost as if we were sitting in Gould's living room waiting for her to open an old box filled with "ornate, colorful, and uniquely illustrated postcards" sent to Ella from numerous beaux. After our delicate perusal of Victorian stationery and the exuberant emotions contained within, the vision of Ella's body, chopped into five separate pieces, being carted into Ella's family home and placed in her bedroom for the traditional overnight vigil is almost overwhelming.
One of the book's strengths is the inclusion of rural community life in the chronological re-creation of the crime investigation and the court trial which followed. Readers get a sense of the endless, work-intensive chores required to survive in the early twentieth-century Ozarks as court witnesses mention cleaning out hog innards by the creek, walking a mile to post a letter, chopping wood, saddling horses, and entire days set aside for doing laundry. On the Thursday morning of her murder, Ella was visiting a neighbor to seek guidance on how to make a hat. Aside from work, community members had plenty of opportunities for socializing with each other in a variety of activities, including church meetings, spelling bees, pie suppers, picnics, and barn dances. It's a glimpse into life before the technological revolution tore a hole in the social fabric.
It is both shocking and vaguely humorous from the perspective of modern forensics to observe crime solving in rural Arkansas in 1912. Gould presents us with a detective who measures footprints with a handy stick cut from a nearby willow tree. Hundreds of citizens trample the crime scene, searching for possible evidence. Others, also numbering in the hundreds, form posses to roam the surrounding hills, hunting potential culprits. Two separate autopsies are performed on Ella, and the coroners have no equipment other than a few surgical utensils and a stethoscope. Gould provides a photograph of the cemetery autopsy performed on Ella's exhumed body. It's unclear whether this photograph was taken directly before, during, or after the actual autopsy, but in it stands an ungloved coroner hovering over the unfortunate Ella. Her body is laid on a wooden slab resting on stacked rocks or boards. The coroner has his sleeves rolled up with his arms held slightly in front of him, as if he is either ready for work or trying to keep his hands from touching his suit. Nine male witnesses are also lined up a few steps behind to observe the gruesome undertaking.
In a True Crime story, the reader becomes a juror of sorts, and the writer acts as both defense and prosecution. Gould does a thoroughly credible job maintaining her neutrality, despite her blood ties to the victim, but the circumstantial nature of the evidence leaves the tale incomplete. After viewing multiple seasons of CSI and Forensic Files, a modern reader may remain unconvinced by nosy neighbors testifying about how many pairs of shoes and pants the defendant owns and whether his white shirt has gone missing. Also less than convincing are the cayenne pepper sprinkled in the defendant's socks – maybe for warmth, maybe to mislead a bloodhound – and a grown man's bare footprint—larger than the defendant's—near the crime scene. More convincing, but still circumstantial, is testimony that the defendant had vowed the year before to "get even" with Ella when she refused to let him walk her home from a dance.
Two things are clear: The natural instinct of Ozarkers to distrust both their neighbors and strangers is a healthy one. And you should read Remembering Ella. She is worth your time.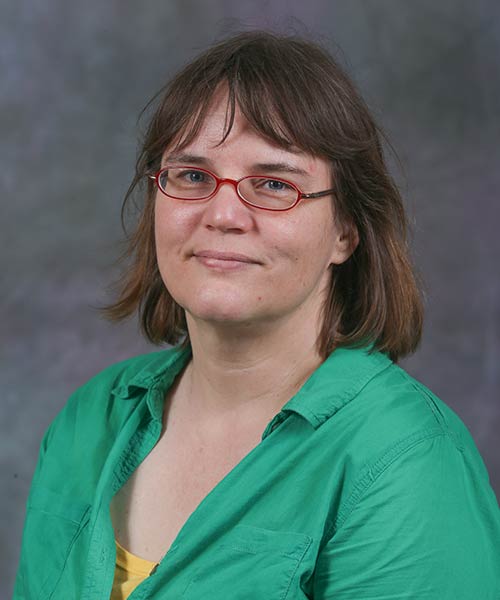 Victoria Howerton holds a BA in Latin American Studies, a BJ in journalism, and an MA in Spanish, all from University of Missouri-Columbia, and she is a registered nurse. While living in Washington, D.C., she worked as an HIV/AIDS educator for La Salud, as a housing coordinator for Adelante Advocacy Inc., and as coordinator of HIV/AIDS outreach at National Council of LaRaza. Victoria has served as a Spanish interpreter in courtrooms, hospitals, and police departments, and she interpreted for former Ecuadorian president Rodrigo Borja when he visited Columbia, Missouri, in 2005. She has taught Spanish at MU and at North Arkansas College, and her journalism, editorials, translations, book reviews, and interviews have appeared in a variety of newspapers and journals, such as The Columbia Missourian, The Missouri Folklore Society Journal, and Cave Region Review.