A History of the Ozarks, Volume 2: The Conflicted Ozarks. By Brooks Blevins. (University of Illinois Press, 2019. Pp. 297.)
Reviewed by D. Matt McGowan
Imagine this scenario: a band of misfits show up in your front yard. They raid your closets and refrigerator. They steal your car. Then, depending on your politics, they kill your father and maybe an older brother before torching your house and leaving with all your cash and credit cards.
Hard to fathom. And yet it happened on a frequent, if not routine, basis in the Ozarks during the Civil War. You can read about it in Brooks Blevins's A History of the Ozarks, Volume 2: The Conflicted Ozarks. Blevins is the Noel Boyd Professor of Ozarks Studies at Missouri State University and author or editor of several books about his homeland, including A History of the Ozarks, Volume 1: The Old Ozarks, published in 2018. Its sequel, The Conflicted Ozarks, second in Blevins's trilogy of Ozarks history, covers the last half of the 1800s, only 50 years, but this half-century is undoubtedly the most complex in the region's post-European-settlement history.
Though less action-packed than subsequent chapters focused on the war and Reconstruction – though no less well-written – the first chapter of Blevins study is seminal because it sets the stage for the drama and massive conflict that follows. We learn that slavery, that "peculiar institution" so central to the agricultural economy of the Deep South and unequivocally the pressing political issue of the day, barely existed in the Ozarks. There are notable exceptions to this, in Greene County, for example, home of Springfield, and especially in the more fertile border counties along the Missouri, Mississippi and Arkansas rivers. But, compared to Virginia, the Carolinas, and Deep South states, the Ozarks had few slaves, especially in the rugged and sparsely populated interior, which was not conducive to plantation farming.
This is the great irony of Ozarks history during this period, for no region of the country suffered more during the Civil War. That is not to say that it wasn't about slavery, that combatants did not choose to fight based on abolitionist principles (see John R. Kelso below) or a desire to preserve the republic – or, on the other side, to perpetuate a way of life based on the economic advantages of servitude. But, as Blevins carefully explains, there were other forces at work, including a precedent, if not propensity, for violence established by the Kansas-Missouri border wars of the previous decade; the strategic, geopolitical importance of another border – that separating Missouri and Arkansas – a breakdown of civil law and dissolution of local government, and, most importantly, a frontier culture defined by so-called honor and punitive revenge and retribution.
The Ozarks, Blevins says, "hosted two wars: a conventional affair of competing military powers that largely played itself out by the end of 1862 and a borderland guerilla war that took its place for the remainder of the conflict." The conventional affair consisted of the three major battles – Wilson's Creek, Pea Ridge, and Prairie Grove – and Blevins skillfully explains the circumstances and execution of each without focusing too much on military strategy or the personality of the generals. Readers may have to work to keep track of the dizzying number and names of units and regiments, but this really cannot be avoided, and readers will sense that Blevins will not sacrifice meticulous accuracy for brevity or incompleteness.
Despite Confederate success at Wilson's Creek, the Union, by the end of 1862, has control of Missouri and the borderland with Arkansas. But this a tenuous hold and almost constantly under Rebel attack, either by regular army units, irregular partisan units or bands of guerilla – called Bushwhackers at the time – whose aims often had more to do with settling a score than winning a war. The Union established a string of garrisons to patrol this vast area, but it remained "unpacified" and devolved into a "no man's land," where there was no rule of law and no safety, especially for civilians.
As guerrilla attacks intensified and Confederate raids into Missouri became more desperate, the Ozarks unraveled. More and more civilians simply moved out, with those sympathetic to the Union going to Springfield or Rolla or points farther north, and those supporting the Confederacy to Fort Smith, somewhere else along the Arkansas River valley, or even Texas. What they left was a scorched and shattered land where civilians suffered at the hands of foraging soldiers and guerillas ranging from unscrupulous to criminal.
The early years of Reconstruction were no better. Radical Republicans swept into office and quickly enacted legislation intended to punish and disenfranchise Democrats and Confederate sympathizers. Hostilities persisted, with old combatants and partisans exacting revenge, leading to more violence and destruction of property. Blevins expertly documents how this milieu spawned vigilantism – the Bald Knobbers, a Taney County, Missouri, group was organized initially to establish local law and order – and, as was the case with one Arkansas county, near insurrection. The emergence of the Ku Klux Klan, who focused on fighting Republican political control more than terrorizing ex-slaves, caused Arkansas's Radical Republican governor to declare martial law.
There is so much turmoil within these pages that the reader's heart is still pounding when the dust finally settles and the region finally gets serious about economic reconstruction. It almost feels anticlimactic as Blevins finishes out the century by focusing on the development of railroads and new industries, such as mining and timber. Not that these pages aren't interesting, especially the speculative, decentralized nature of mining operations in southwest Missouri, but it is difficult to compete with the drama of the war and its immediate aftermath.
Like all good historians, Blevins understands that people make history, and his writing is especially piquant when he describes the remarkable lives of people like John R. Kelso, the ardent abolitionist and Union soldier and spy who said all Confederates deserved to die, and Sempronius "Pony" Boyd, no less passionate than Kelso about the Union cause but nevertheless willing to work with his ex-Confederate brother-in-law, founder of the Springfield Leader newspaper, to rebuild Springfield.
Great surveys of history imbue readers with a burning curiosity for the smaller stories within, and Blevins's The Conflicted Ozarks is the perfect example. There are so many events and people you will want to know more about that you'll find yourself paging through the footnotes for ideas for further reading.
Brooks Blevins is the Noel Boyd Professor of Ozarks Studies at Missouri State University. He is the author or editor of numerous books, including Hill Folks: A History of Arkansas Ozarkers and Their Image; Arkansas/Arkansaw: How Bear Hunters, Hillbillies, and Good Ol' Boys Defined a State; and Ghost of the Ozarks: Murder and Memory in the Upland South. He serves as editor of the University of Arkansas Press's Chronicles of the Ozarks Series and Ozark Studies Series, co-hosts segments on Highlands Radio, and chairs the Ozark Folk Cultural Center Commission. His A History of the Ozarks, Volume 1: The Old Ozarks was published by the University of Illinois Press during the summer of 2018.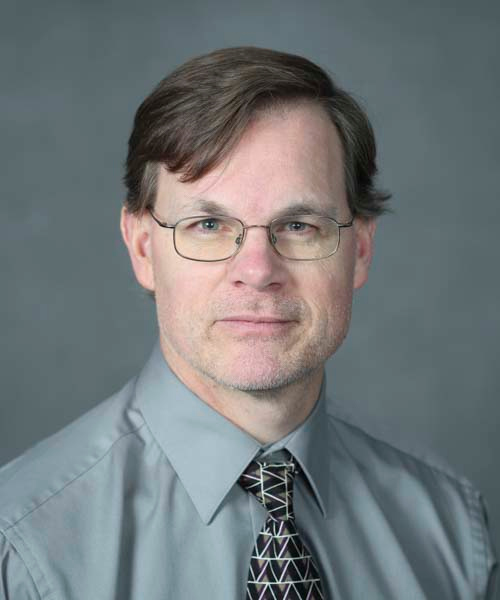 Matt McGowan grew up in Webb City, Missouri. He attended Missouri Southern State College (now University) and the University of Missouri, where he earned a bachelor's degree in history and a master's degree in journalism. He was a newspaper reporter, and for many years now he has worked as a science and research writer at the University of Arkansas. He is also a fiction writer. His short stories have appeared in Adirondack Review, Deep South Magazine, Concho River Review, Hawaii Pacific Review, Arkansas Review, and others. He lives with his wife and children in Fayetteville, Arkansas.